Welcome to Village Ghost
Home of America's first Southeast Asian, Lao rice wine handcrafted domestically by Lao winemakers in the Seattle area.
Now Available!
New Shirts!
Village Ghost Logo Design in the Front and Huk Pang Gun (Love and take care of each other) in the back.
Order Now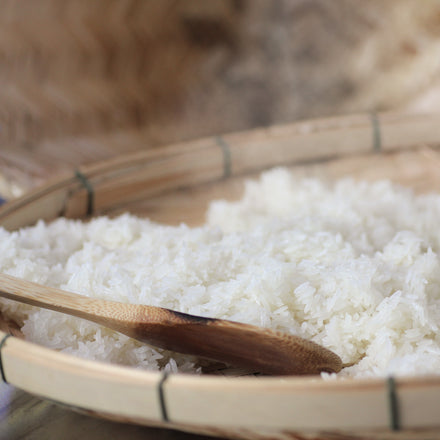 What is Sato?
Sato is a Southeast Asian, Lao rice wine made from sticky rice, the staple food of the Lao people. Sato is made using a process called parallel fermentation where microbes extract the sweet nectar from rice grains while yeast simultaneously converts the nectar into alcohol.

Rice wine has been made for centuries across Southeast Asia with slight variations across the different country's ethnic groups. Sato is the version that can be found in the country of Laos and Northeastern Thailand.
Meet the Laojito
A fresh twist on an old favorite. Fresh, cold, and with a tasty jeow (sauce) rim.
A Family Tradition
Village Ghost Founder, Jot Voraphaychith, brews using his Mother's Sato recipe. His Father gazes with a watchful eye assuring quality and tradition is brewed into every bottle!
Pairs Well With Others
Planning a feast? From sweet to savory, learn more about what foods pair best with Village Ghost Sato and get the recipes!